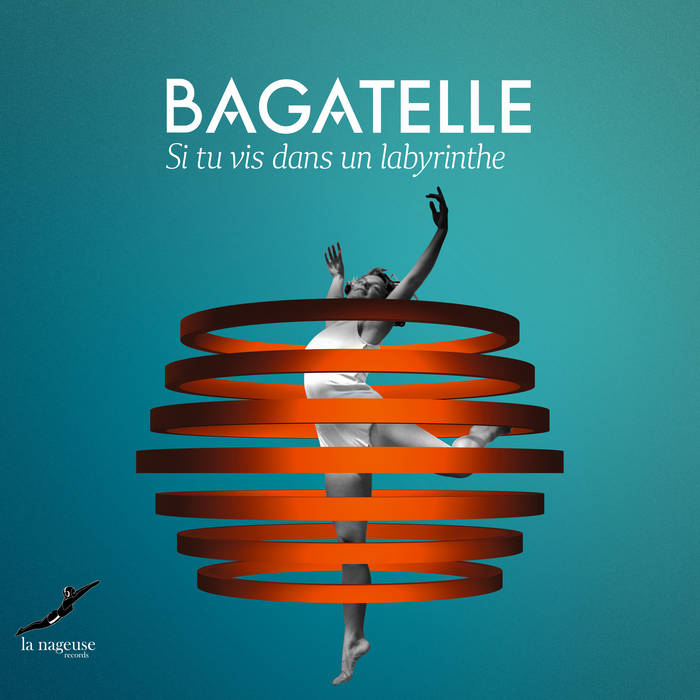 Composed by Bagatelle : Olivier Blot, Jérôme Mériaux, Nicolas Dufournet et Maxime Lacolley
Recorded and mixed by Nicolas Dufournet à Melodium Studio (Paris)
/// ℗ Lanageuse records ///
Direction artistique : La nageuse
Artwork & Réalisation du clip : ©Aesther – Nicolas Beucher
/// FR VERSION ///
Dix ans après la sortie de leur premier EP « Rendez-vous transatlantique », Bagatelle revient avec un nouvel opus hybride, cette fois-ci conçu entre Roubaix et la capitale… Exit l'exotisme transatlantique, un exil à une heure de Paris ; dans la brume et la brique ; conçu entre l'Epeule et la villa Cavrois (Roubaix), entre Montreuil et Levallois.
Un mini-album bedroom pop est proposé un peu variété qui revisite nos classiques, tantôt Dahossien, Sébastélienne, anglaise et française.
/// UK VERSION ///
Ten years after their first EP, ''Rendez-vous transatlantique'', an hymn to love, Bagatelle come back with a new hybrid opus, this time created between Roubaix and Paris… Exit transatlantic exoticism, an exil at one hour from Paris ; in the mist and brick ; created between l'Epeule and Cavrois villa (Roubaix), between Montreuil and Levallois.
So, an bedroom pop mini-album is proposed. Some varieties that revisit our classics, such as Etienne Daho and Sebastien Tellier, english and french songs, with 90's vibes.